Meet the Revolutionary Learning Tool:
VCE Software From Avanset
VCE Exam Simulator BASIC
Open VCE files for realistic certification exam experience on your desktop.
VCE Exam Simulator PRO
Edit VCE files & create your own VCE practice exams.
Get Started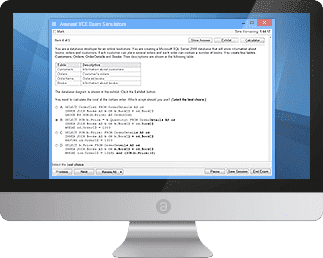 VCE Exam Simulator
for Mac
Prepare for your certification exams with our interactive software created specially for your Mac
Learn more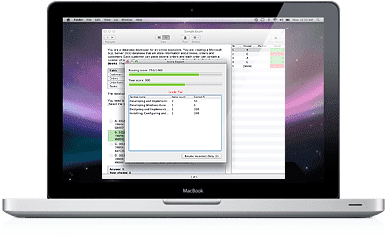 VCE Exam Simulator
for Mobile
Learn anywhere you are with VCE Mobile editions, available for iOS and Android operating systems.
Learn more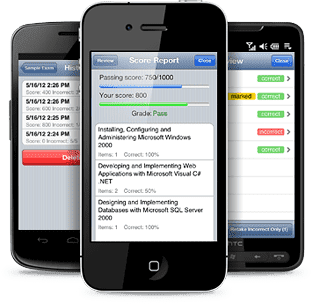 VCE Exam Simulator
The only licensed desktop solution for VCE practice exams

VCE Player for Mac
VCE Software version for Mac.

VCE Mobile
Mobile version, available for tablets and smartphones running on Android and iOS
What is VCE Exam?
VCE is a file format, so every VCE exam is a VCE file, created in VCE Designer.
VCE exams are frequently called exam dumps - when they include real exam questions and answers, so candidates can prepare for their exams easier. VCE exams and VCE exam downloads are a great way to share exam information, including real exam questions, as well as to simply learn things in the question-answer format. VCE exams are frequently used to teach and learn foreign languages, as well as other subjects.
How to Use VCE Exams
To start using VCE Exams, you need to purchase VCE software, available exclusively from Avanset. Tap to get started: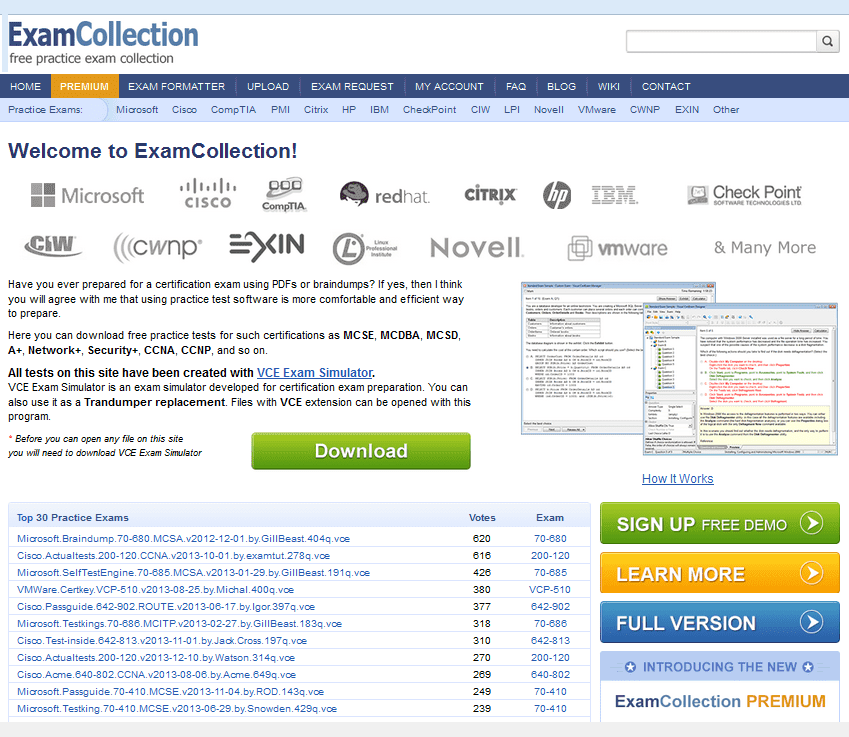 Next, decide which VCE software package you need. The BASIC version lets you open and play VCE exams, while the PRO enables you to create and edit VCE files:

After you have chosen your subscription and completed your payment, the software will be installed and activated on your computer. You will see the folder in your Program Files, including the corresponding icons: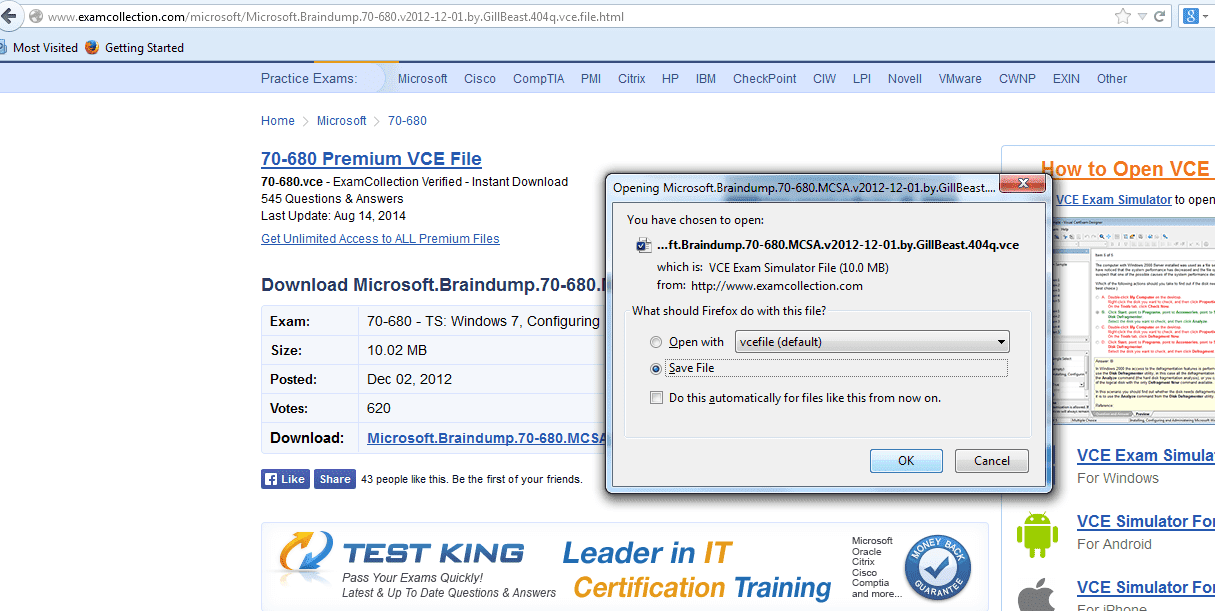 If you have a VCE exam file saved on your hard drive, you can play it in VCE Player. First, open the software. You will get a window where you can add your VCE exam download to the VCE Player. Tap Add and select your file.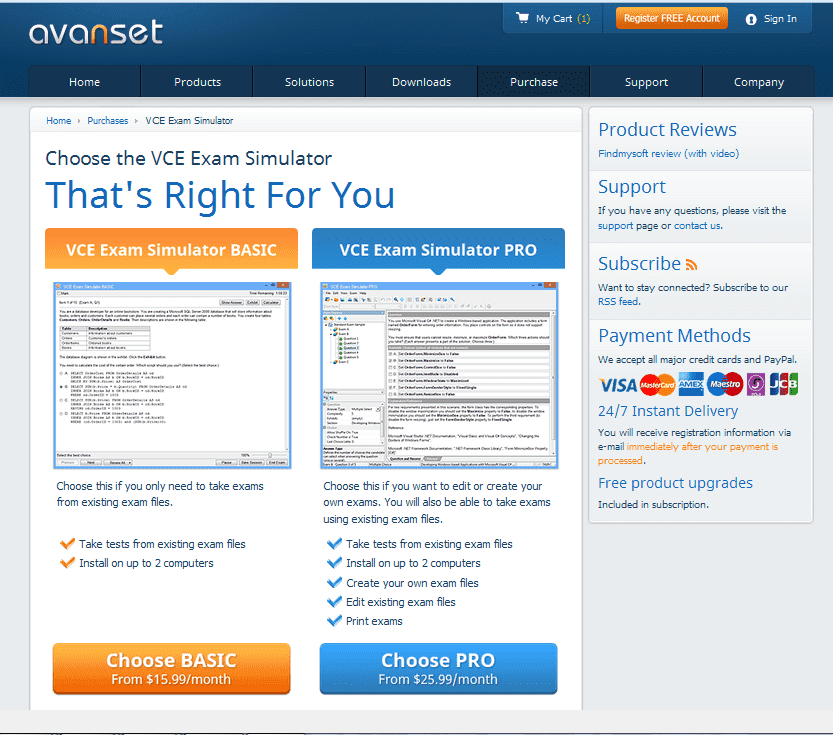 Tap the Add button to add your VCE practice exam to the VCE Player list: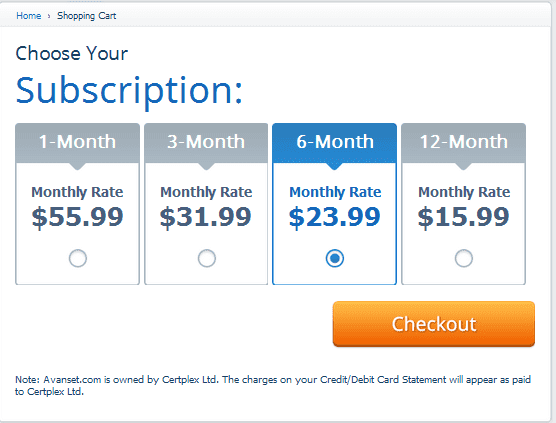 Tap Start to being playing your exam in the VCE Player. You can adjust your training session settings, like the sections you want to focus on, time, etc:
Tap Start to begin your exam. Here's what a VCE Exam question can look like: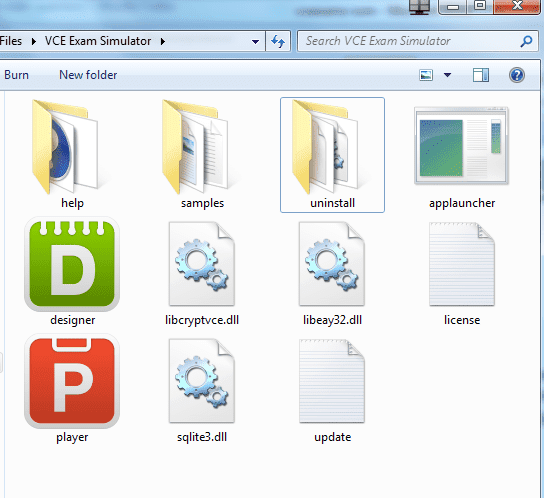 VCE exams may look quite different since VCE software supports different question types and advanced functions, like embedding images, foreign characters, etc. For example, there can be drag questions: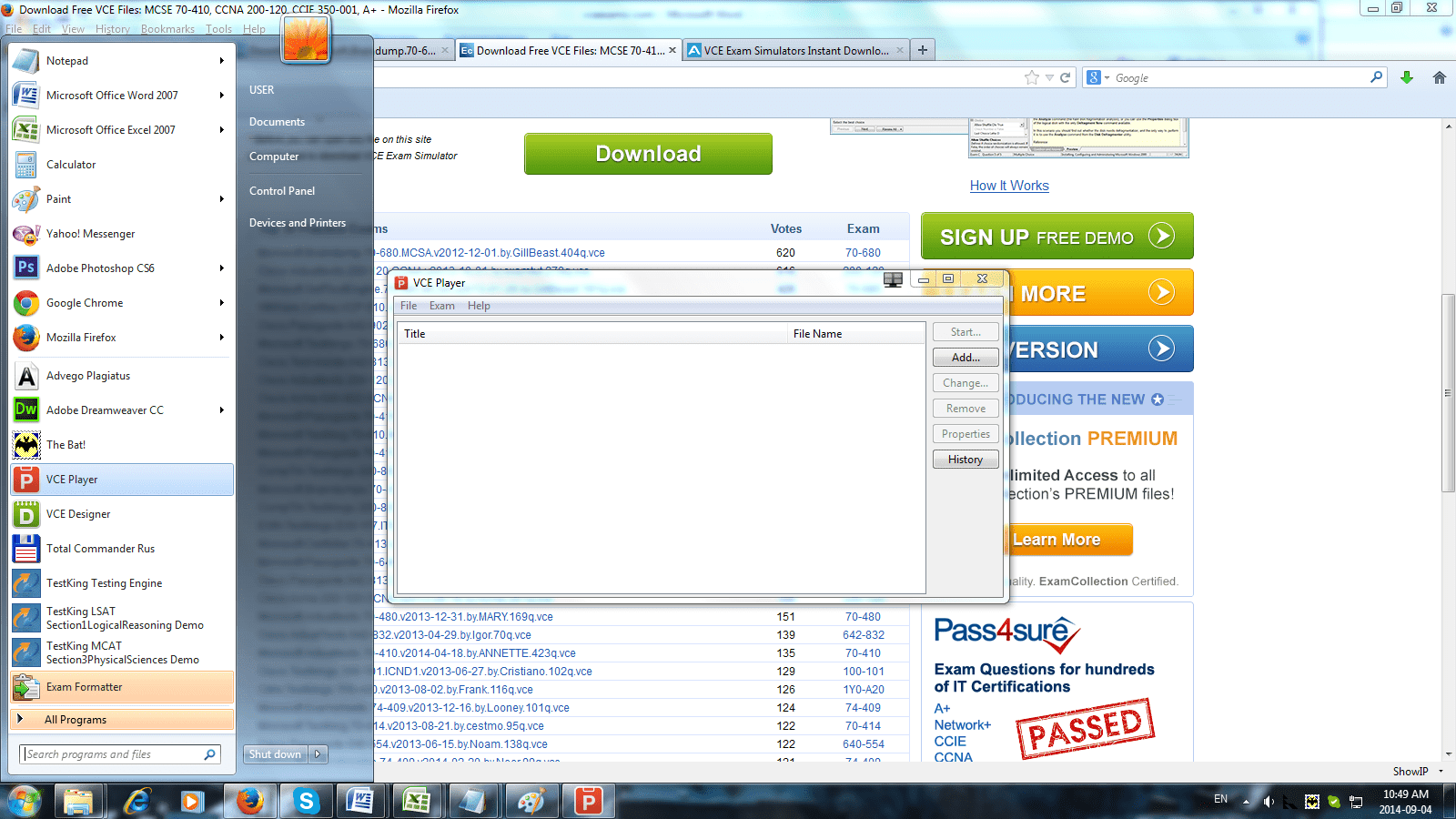 If exam questions contain images, those will be shown in the VCE exam: